Tree Services for Schaumburg, IL
Since 2005, Emerald Tree Care has been the go-to tree service company in Schaumburg, Illinois. We are a full-service, family-owned and operated company specializing in tree and plant care for residential, commercial, HOA, and municipal clients. So, when you're in need of professional tree service, trust Emerald Tree!
Our Certified Arborists
Our ISA Certified Arborists are trained in the science of planting and caring for plants and trees in Schaumburg, IL. Likewise, we also have the following credentials:
ISA Board Certified Master Arborist
ISA Tree Risk Assessment Qualified (TRAQ)
Illinois Arborist Association (IAA)
Openlands TreeKeeper
Better Business Bureau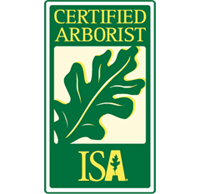 Tree Removal
While we prefer not to remove trees, it is sometimes the only option. A dead or dying tree that cannot be saved can turn into a huge risk to your family and property. As such, we are trained in expert tree removal by first analyzing the tree, and then we create a safe plan for removal.
Tree Care
Professional tree care is an important part of increasing the longevity of your trees, as well as keeping them looking their best. We offer tree pruning, trimming, cabling and bracing, and more.
Plant Health Care
Trees aren't the only thing we take care of- we also specialize in plant health care services in Schaumburg, IL. This includes insect control, disease management, fertilization, and more.