Top-Rated Tree Service in Palatine, IL
At Emerald Tree Care, LLC in Palatine, IL, we offer a variety of tree services to help you maintain the health of the trees around your home, or your commercial property. Whether you have a large project, need help with maintaining your trees, or would like a health consultation, our team of experts can provide you with quality tree care.
High-End Tree Care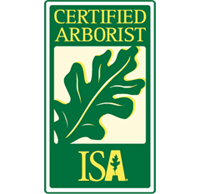 We are proud to be a family-owned and operated company. Our professional team is led by ISA Board Certified Master Arborist, Wayne White, who provides an expansive knowledge of the best techniques and strategies for tree care. Give us a call today to learn more about our industry-leading services!
Professional Tree Removal
When a tree's health is damaged beyond repair and could start to affect the health of your landscape, we can assist you with safe, professional tree removal services. Without the proper equipment and experience in the tree removal process, it's easy for the procedure to become dangerous. So be sure to contact Emerald Tree Care, LLC when your landscape requires tree removal services, no matter the size of your tree.
Contact Our Palatine, IL, Arborists
If you are interested in learning more about our quality tree services, such as tree care and removal, please call our arborists today. We proudly service home and commercial clients in Palatine, IL!