While it is true that the larger ash trees are more challenging, it is NOT true that they cannot be saved. We have written about and photographed the following tree several times over the years that we have been treating it. It is the largest single stem ash tree under my care at just over 50″ in diameter. But the base of this tree is not what catches your breath when you see it for the first time. It is the sheer mass of some of the upper limbs. This tree was first planted in 1955 by the current owner's grandfather! This tree lives in Clinton Township, Michigan, at the heart of the initial outbreak of the Emerald Ash Borer. Thousands of ash trees from this area are now dead.
Below is a small gallery of photographs of this massive ash tree that we have been able to save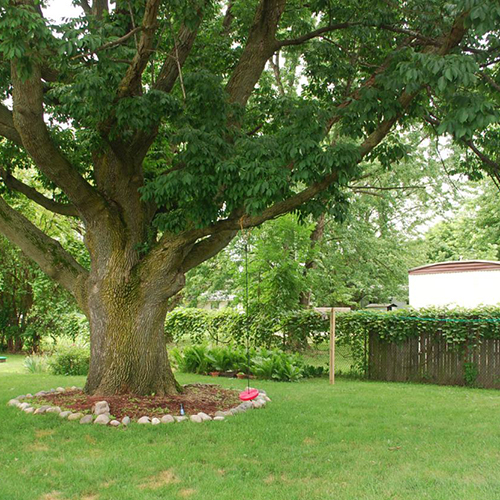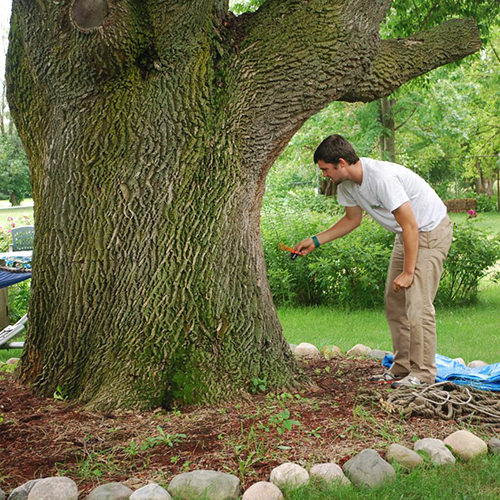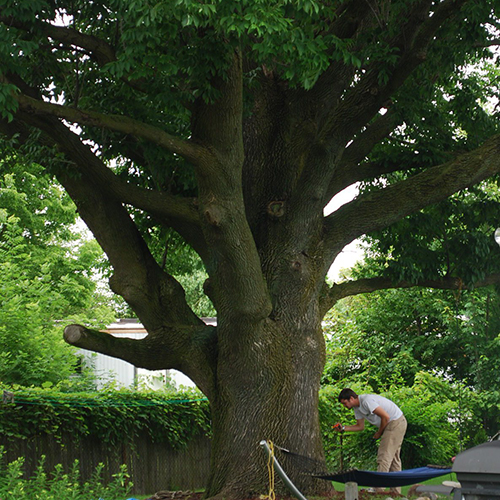 It sometimes takes a person standing close by to get some perspective. This ash tree is "only" about 60 years old and has been able to sustain an incredible growth rate due to the presence of an underground "river" about 18″ under the surface of the ground.
What is remarkable is how this tree has improved over the years. I am one of the early pioneers in Emerald Ash Borer treatment that has steadfastly held to the belief that proper fertilization and bio-root stimulants added to the soil insecticide treatment with a combination of trunk injection with Pointer through ArborSystems Direct injection "wedgle" system was the best way to treat larger ash trees. And if it was good for the biggest of our specimens then why not for all ash trees. As a result, I have treated more ash trees since 2002 and have more alive today as a result than any other arborist in America!
With proper care your ash tree could someday be this big and beautiful. In the right setting they have no particular life span. George Washington planted a white ash at Mt Vernon in 1795 and it is still standing today! Doesn't your tree deserve the best care it can get? Contact us for an inspection! Go with the Board Certified Master Arborist with the most successful program for Emerald Ash Borer treatment in the country! DON'T WAIT UNTIL IT IS TOO LATE!