Emerald Tree Care has been treating in Arlington Heights successfully now for several years. We use a NON-drilling method to inject ash trees. We also fertilize them and keep them healthy with insecticide also added to the soil. Time will certainly tell if the repeated drilling of ash trees in the city will fail like all of the repeated drilling of elm trees has failed in Northbrook, Illinois. As a Board Certified Master Arborist at the very top of my profession, I will not subject my customers ash trees to the damage caused by repeated drilling.
Dr Alex Shigo – the grandfather of modern arboriculture once quoted "Drilling trees makes no sense!"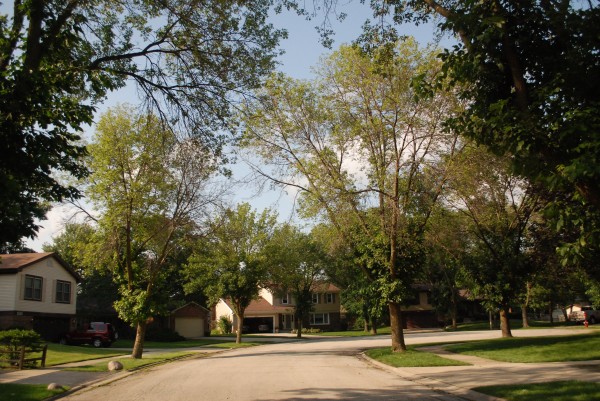 These Trees are NOT being treated by Emerald Tree Care, LLC. If left untreated, these trees will be dead in less than two years.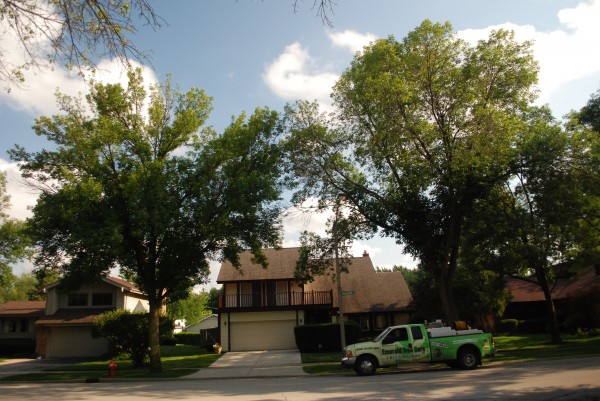 These ash trees have been treated by Emerald Tree Care LLC with a NON-drilling method adopted by Roselle, West Chicago, Downers Grove, Mokena as well as Cedarburg, Wisconsin. Treated ash trees in these cities are surviving very successfully with no futher damage from drilling. Look for these tags on successfully treated trees within the city!
Click hear to see the difference between our direct-inject method from ArborSystems and tree drilling